Hosteria, Tea House and Restaurant



Welcome to the house of the Rising Sun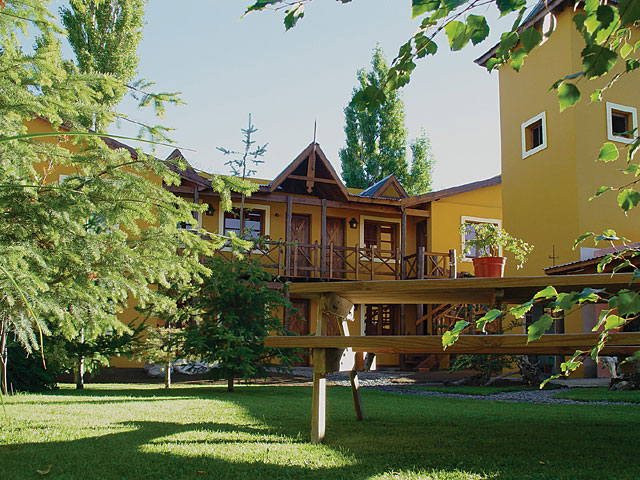 Short description
A place where the weather, the colours and the senses change... In the heart of El Calafate, with unique building details and decoration, surrounded by old green poplars in a warm nice area! Its twelve rooms with direct connection to the garden are ideal to appreciate the Argentinian Patagonia in absolute tranquillity and the comfort you deserve. From the windows you will gaze at our garden full of beautiful flowers and native trees. After touring around forests, lakes, glaciers and mountains you can either have a rest or enjoy our tea ceremony at our exclusive Tea house and Restaurant. When the day concludes you could celebrate the ritual of savouring a delicious fondue or to enjoy our exquisite homemade - like style cuisine with local ingredients and amazing flavours. At the restaurant we also serve the continental breakfast for you to start another great day! Our personalized service is going to make your stay to be unforgettable at "Calafate land of glaciers". We look forward to seeing you!
A hidden gem just one block from the main street, where most of shops are located. Feel free to take a walk at any time, not only on the city centre but also the surroundings.
Who are we?
We are three friends from Buenos Aires who have found a nice quiet place to live here at El Calafate. Being in love with El Calafate and with the idea of having a project in common, we were able to make our dream of managing this little cosy hotel come true in Sep 2021. Vivi and Fer are a couple of gastronomers who have been in charge of "La Casa de té y restó Kau Kaleshen" for 8 years and have 16-year experience in the field. And Leo, who is Fer's childhood friend, has a vast career trajectory in the hospitality &tourism industry. We are passionate about what we do and dedicate the most of us to give you a personalized experience to make you feel at home. We hope you enjoy your stay here with us, as much as we enjoy welcoming you!
Servicios
We speak Spanish, English, French and Portuguese
Airport transportation service (previously booked)
Kau Kaleshen
Rooms
Single, double, triple and quadruple (double beds and twin beds). Private bathroom Hair dryer Phone In-room safe Bedclothes Bedside table Lamp Wardrobe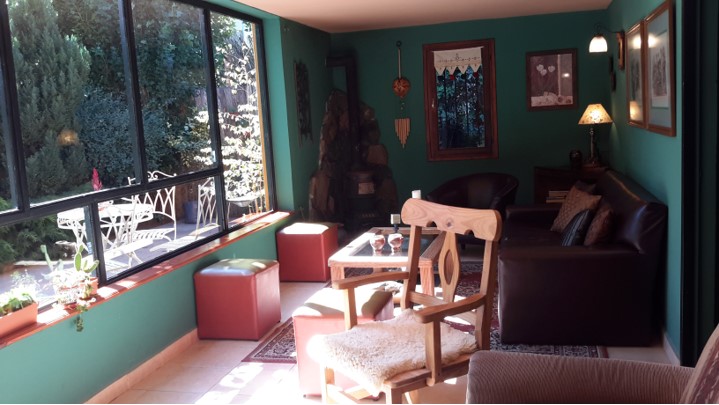 Common areas
Winter garden with comfortable sofas and a small desk, Bathroom Television, Luggage storage, Free Wi-Fi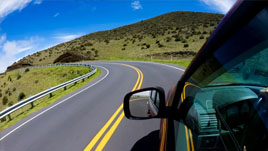 Promotion
Accommodation + transfers to and from the airport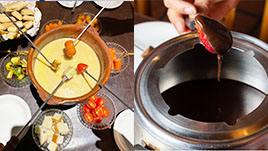 Promotion
Accommodation + welcome dinner Consult for the menu (half board)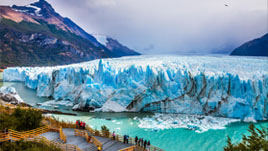 Promotion
Accommodation + excursion transfer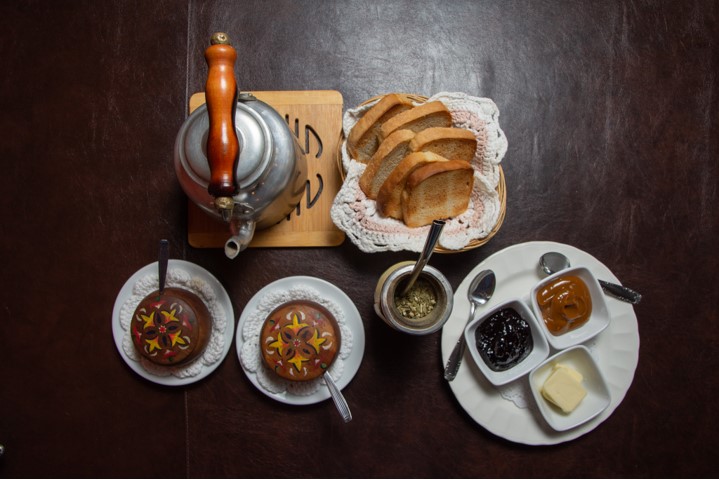 Plus
Breakfast is included with your stay